WHAT IS MALE INFERTILITY?
Reproduction (or making a baby) is a simple and natural experience for most couples. However, for some couples it is very difficult to conceive.
A man's fertility generally relies on the quantity and quality of his sperm. If the number of sperm a man ejaculates is low or if the sperm are of a poor quality, it will be difficult, and sometimes impossible, for him to cause a pregnancy.
Male infertility is diagnosed when, after testing both partners, reproductive problems have been found in the male.
HOW COMMON IS MALE INFERTILITY?
Infertility is a widespread problem. For about one in five infertile couples the problem lies solely in the male partner.
It is estimated that one in 20 men has some kind of fertility problem with low numbers of sperm in his ejaculate. However, only about one in every 100 men has no sperm in his ejaculate.
WHAT ARE THE SYMPTOMS OF MALES INFERTILITY.
In most cases, there are no obvious signs of infertility. Intercourse, erections and ejaculation will usually happen without difficulty. The quantity and appearance of the ejaculated semen generally appears normal to the naked eye.
Medical tests are needed to find out if a man is infertile.
Although most men with male infertility do not notice symptoms other than the inability to conceive a child, signs and symptoms associated with male infertility include:
Problems with sexual function — for example, difficulty with ejaculation or small volumes of fluid ejaculated, reduced sexual desire, or difficulty maintaining an erection (erectile dysfunction)
Pain, swelling or a lump in the testicle area
Recurrent respiratory infections
Inability to smell
Abnormal breast growth (gynecomastia)
Decreased facial or body hair or other signs of a chromosomal or hormonal abnormality
A lower than normal sperm count (fewer than 15 million sperm per milliliter of semen or a total sperm count of less than 39 million per ejaculate).Erection or ejaculation problems, low sex drive, or other problems with sexual function
Pain, discomfort, a lump or swelling in the testicle area
A history of testicle, prostate or sexual problems
A groin, testicle, penis or scrotum surgery
 
CAUSES OF MALE INFERTILITY
Male fertility is a complex process. To get your partner pregnant, the following must occur:
You must produce healthy sperm. Initially, this involves the growth and formation of the male reproductive organs during puberty. At least one of your testicles must be functioning correctly, and your body must produce testosterone and other hormones to trigger and maintain sperm production.
Sperm have to be carried into the semen. Once sperm are produced in the testicles, delicate tubes transport them until they mix with semen and are ejaculated out of the penis.
There needs to be enough sperm in the semen. If the number of sperm in your semen (sperm count) is low, it decreases the odds that one of your sperm will fertilize your partner's egg. A low sperm count is fewer than 15 million sperm per milliliter of semen or fewer than 39 million per ejaculate.
Sperm must be functional and able to move. If the movement (motility) or function of your sperm is abnormal, the sperm may not be able to reach or penetrate your partner's egg.
Varicocele. A varicocele is a swelling of the veins that drain the testicle. It's the most common reversible cause of male infertility. Although the exact reason that varicoceles cause infertility is unknown, it may be related to abnormal testicular temperature regulation. Varicoceles result in reduced quality of the sperm.Treating the varicocele can improve sperm numbers and function, and may potentially improve outcomes when using assisted reproductive techniques such as in vitro fertilization.
Infection. Some infections can interfere with sperm production or sperm health or can cause scarring that blocks the passage of sperm. These include inflammation of the epididymis (epididymitis) or testicles (orchitis) and some sexually transmitted infections, including gonorrhea or HIV. Although some infections can result in permanent testicular damage, most often sperm can still be retrieved.
Ejaculation issues. Retrograde ejaculation occurs when semen enters the bladder during orgasm instead of emerging out the tip of the penis. Various health conditions can cause retrograde ejaculation, including diabetes, spinal injuries, medications, and surgery of the bladder, prostate or urethra.Some men with spinal cord injuries or certain diseases can't ejaculate semen, even though they still produce sperm. Often in these cases sperm can still be retrieved for use in assisted reproductive techniques.
Antibodies that attack sperm. Anti-sperm antibodies are immune system cells that mistakenly identify sperm as harmful invaders and attempt to eliminate them.
Tumors. Cancers and nonmalignant tumors can affect the male reproductive organs directly, through the glands that release hormones related to reproduction, such as the pituitary gland, or through unknown causes. In some cases, surgery, radiation or chemotherapy to treat tumors can affect male fertility.
Undescended testicles. In some males, during fetal development one or both testicles fail to descend from the abdomen into the sac that normally contains the testicles (scrotum). Decreased fertility is more likely in men who have had this condition.
Hormone imbalances. Infertility can result from disorders of the testicles themselves or an abnormality affecting other hormonal systems including the hypothalamus, pituitary, thyroid and adrenal glands. Low testosterone (male hypogonadism) and other hormonal problems have a number of possible underlying causes.
Defects of tubules that transport sperm. Many different tubes carry sperm. They can be blocked due to various causes, including inadvertent injury from surgery, prior infections, trauma or abnormal development, such as with cystic fibrosis or similar inherited conditions.Blockage can occur at any level, including within the testicle, in the tubes that drain the testicle, in the epididymis, in the vas deferens, near the ejaculatory ducts or in the urethra.
Chromosome defects. Inherited disorders such as Klinefelter's syndrome — in which a male is born with two X chromosomes and one Y chromosome (instead of one X and one Y) — cause abnormal development of the male reproductive organs. Other genetic syndromes associated with infertility include cystic fibrosis, Kallmann's syndrome and Kartagener's syndrome.
Problems with sexual intercourse. These can include trouble keeping or maintaining an erection sufficient for sex (erectile dysfunction), premature ejaculation, painful intercourse, anatomical abnormalities such as having a urethral opening beneath the penis (hypospadias), or psychological or relationship problems that interfere with sex.
Celiac disease. A digestive disorder caused by sensitivity to gluten, celiac disease can cause male infertility. Fertility may improve after adopting a gluten-free diet.
Certain medications. Testosterone replacement therapy, long-term anabolic steroid use, cancer medications (chemotherapy), certain antifungal medications, some ulcer drugs and certain other medications can impair sperm production and decrease male fertility.
Prior surgeries. Certain surgeries may prevent you from having sperm in your ejaculate, including vasectomy, inguinal hernia repairs, scrotal or testicular surgeries, prostate surgeries, and large abdominal surgeries performed for testicular and rectal cancers, among others. In most cases, surgery can be performed to either reverse these blockage or to retrieve sperm directly from the epididymis and testicles.

Industrial chemicals. Extended exposure to benzenes, toluene, xylene, pesticides, herbicides, organic solvents, painting materials and lead may contribute to low sperm counts.
Heavy metal exposure. Exposure to lead or other heavy metals also may cause infertility.
Radiation or X-rays. Exposure to radiation can reduce sperm production, though it will often eventually return to normal. With high doses of radiation, sperm production can be permanently reduced.
Overheating the testicles. Elevated temperatures impair sperm production and function. Although studies are limited and are inconclusive, frequent use of saunas or hot tubs may temporarily impair your sperm count.Sitting for long periods, wearing tight clothing or working on a laptop computer for long stretches of time also may increase the temperature in your scrotum and may slightly reduce sperm production.

Drug use. Anabolic steroids taken to stimulate muscle strength and growth can cause the testicles to shrink and sperm production to decrease. Use of cocaine or marijuana may temporarily reduce the number and quality of your sperm as well.
Alcohol use. Drinking alcohol can lower testosterone levels, cause erectile dysfunction and decrease sperm production. Liver disease caused by excessive drinking also may lead to fertility problems.
Tobacco smoking. Men who smoke may have a lower sperm count than do those who don't smoke. Secondhand smoke also may affect male fertility.
Emotional stress. Stress can interfere with certain hormones needed to produce sperm. Severe or prolonged emotional stress, including problems with fertility, can affect your sperm count.
Depression. Research shows that the likelihood of pregnancy may be lower if a male partner has severe depression. In addition, depression in men may cause sexual dysfunction due to reduced libido, erectile dysfunction, or delayed or inhibited ejaculation.
Weight. Obesity can impair fertility in several ways, including directly impacting sperm themselves as well as by causing hormone changes that reduce male fertility.
 
RISK FACTOR OF MALE INFERTILITY
Risk factors linked to male infertility include:
Smoking tobacco
Using alcohol
Using certain illicit drugs
Being overweight
Being severely depressed or stressed
Having certain past or present infections
Being exposed to toxins
Overheating the testicles
Having experienced trauma to the testicles
Having a prior vasectomy or major abdominal or pelvic surgery
Having a history of undescended testicles
Being born with a fertility disorder or having a blood relative with a fertility disorder
Having certain medical conditions, including tumors and chronic illnesses, such as sickle cell disease
Taking certain medications or undergoing medical treatments, such as surgery or radiation used for treating cancer
FERTILITY BOOSTER FOR MEN…..FIRE WITH FULL VHIM.
BE THE REAL MAN OF THE YEAR….HURRAY.
Forever Aloe Berry Nectar™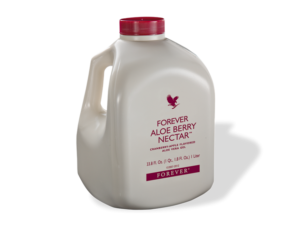 All of the goodness found in our Forever Aloe Vera Gel®, plus the added benefits of cranberry and apple!
The delicious flavor is totally natural, prepared from a blend of fresh cranberries and sweet, mellow apples. Added fructose (a natural fruit sugar) sweetens it just enough to please both adults and children.
33.8 fl oz bottle
All the benefits of Forever Aloe Vera Gel® with the sweet taste of cranberries
Contains healthful phytonutrients
Natural source of Vitamin C
Forever Aloe Berry Nectar™ contains all of the goodness found in our Forever Aloe Vera Gel®, plus the added benefits of cranberry and apple. Besides their reputation as a cleanser for the urinary tract, cranberries provide a high content of vitamin C. They are also a natural source of healthful proanthocyanidins. Apple juice contains many flavonoids as well as pectin for added benefits and flavor.
The delicious flavor is totally natural, prepared from a blend of fresh cranberries and sweet, mellow apples. Added fructose (a natural fruit sugar) sweetens it just enough to please both adults and children
What are the benefits of cranberry?
Cranberry is good source of vitamins C and K.
– Vitamin-C is a powerful antioxidant, important for our general health, and key for our immune system support.
– Vitamin K plays  vital role in proper blood clothing, promotes cardiovascular health, increase the risk of stroke and hearth   disease. Play important roles in bone health, good also for the digestive system.
This rich antioxidant fruit  is a good mineral content, includes magnesium, phosphorous, potassium and calcium, also contain dietary fiber and various phytonutrients. Fiber promotes healthy digestive activities. The fiber gives bulk to stool and facilitates quicker elimination from gut. This helps to prevent constipation.
What are the benefits of apple?
Apples are full of healthy antioxidants. Antioxidants known as disease-fighting compounds.
Containing good source of vitamins  A, B1, B2, B6, C, E, K, in addition apple is good source of potassium, phosphorus, calcium, manganese, magnesium, iron and zinc, also contains fiber call pectin.
BENEFITS OF ALOE BERRY NECTOR
Reduce urinary tract infection.
Helps for the skin disorder.
Colon Cleansing.
Detoxify the liver, kidney and lungs.
Maintain prostate health.
Supports respiratory system.
Sustain good menstrual health
Collagen and Elastic repair
FOREVER ARGI+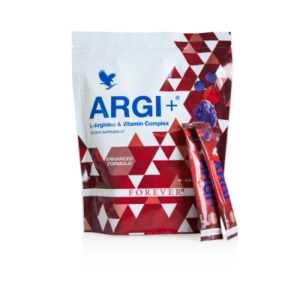 Promotes healthy blood pressure levels
Proprietary fruit blend adds antioxidant power
Boosts nitric oxide production
L-Arginine is an amino acid that's so potent, scientists refer to it as the 'Miracle Molecule.'
This is because our bodies convert L-Arginine into nitric oxide, a molecule that helps blood vessels relax and open wide for greater blood flow.
Greater blood flow supports many important functions in our body:
Healthy blood pressure levels
Overall cardiovascular health
Immune function
Muscle growth
Bone & tissue growth & repair
Male sexual function
Fat and glucose metabolism
Anti-aging hormone production and more
With so many health benefits, ARGI+ provides all the power of L-Arginine, plus:
Pomegranate – well-known for its strong antioxidant properties
Red Wine Extract – to help maintain healthy cholesterol levels
Grape Skin and Berry extracts for cardiovascular and immune system health
Together, these ingredients create a new generation of supplement – one that supports better health throughout your entire body.
Just a scoop of ARGI+ mixed with water or your favourite aloe drink helps provide a performance boost to every part of you.
Add optimal health to your family's diet with the power of L-Arginine!
Formula Ingredients
Vitamin C (as ascorbic acid) 80mg
Vitamin D3 (as cholecalciferol) 5mcg
Vitamin K2 (as menaquinone) 75mcg
Vitamin B6 (as pyridoxine hydrochloride) 1.4mg
Vitamin B12 (as cyanocobalamin) 2.5mg
Folate (as folic acid) 200mcg
L-Argine 5mg
Proprietary Forever Fruit Blend* 220mg
*Includes: grape skin extract, pomegranate extract, red wine extract, elderberry juice powder, raspberry juice powder, morello cherry juice powder,
blackberry juice powder, blackcurrant juice powder and blueberry juice powder.
Other Ingredients : Citric acid, natural mixed berry flavour, xylitol, d-ribose, sucralose, silicondioxide and monopotassium phosphate.
Forever Multi-Maca®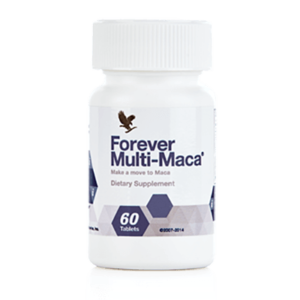 Forever Multi-Maca® combines legendary Peruvian Maca with other powerful herbs and select ingredients, to create one of the finest supplements of its kind!
Maca has been highly revered for over 2,000 years in Peru. According to legend, the Incan warriors ate Maca for strength and endurance before going to battle. The Spanish Conquistadors called it the "sex herb of the Incas."
Known as the sex herb of the Incas
Helps promote libido, stamina and energy
Maca, also known as Lepidium Meyenii, is an annual plant that is cultivated in the Peruvian central highlands. The edible root, which resembles a radish, is a staple food for the local population.
Maca has been highly revered for over 2,000 years in Peru. According to legend, the Incan warriors ate Maca for strength and endurance before going to battle. The Spanish Conquistadors called it the "sex herb of the Incas." Today it is known as "Peruvian Ginseng". Modern studies suggest that Maca may promote libido, sexual potency and energy.
Women in South America have also used Maca for thousands of years to help maintain their stamina and handle stress. Peruvian women begin using Maca at age 3, and remain strong, fertile and productive, well into their later life. Maca may increase a woman's libido, and should be taken daily for best results.
Forever Multi-Maca® combines legendary Peruvian Maca with other powerful herbs and select ingredients, to create one of the finest supplements of its kind!
How Maca Works
With age and stress, your endocrine system stops producing enough hormones to keep you functioning at your best, this means lower energy levels and reduced physical strength and stamina. You may find it harder and harder to both work and play. Maca signals the hypothalamus and pituitary gland to "reset" your body, so that your endocrine glands (testes, ovaries, pancreas, thyroid) begin producing hormones at an optimal, youthful level.
Hormones are not just for sex; they determine everything that happens in your body including moods, energy levels, muscle mass, weight gain, sleep, alertness, and every aspect of your health. In beginning science classes, hormones are usually described as messengers because they are used to transmit signals and information between organs and organ systems.
Imagine that your body is a giant corporation that relies on e-mails (hormones) for communication. What would happen to the productivity and survival of this company if e-mails became disabled in most of its departments? Maca can be compared to a reboot that gets a tired body working again.
Forever Living's Multi-Maca Blend
Maca (root) – Used as both food and medicine, maca promotes endurance, muscle tone, stress management, sexual function, and fertility in both men and women.Tribulus terrestris (fruit) – Used to increases sex drive (libido) by activating androgen receptors in the brain. This energy can be redirected to enhance athletic, intellectual, and artistic pursuits (according to Freudian theories).Muira Puama (root) – Known to suppress appetite, block cholesterol absorption, and reduce inflammation. This herb was also found in laboratory studies to inhibit prostate cancer and skin cancer.
Catuaba (bark) – Known for aphrodisiac properties and improving nervous system function.
L-Arginine – An amino acid that promotes stronger muscle and bone, lowers blood pressure, speeds recovery, and improves male sexual function.Saw Palmetto (fruit) – Beneficial to prostate and ovarian health, as well as preventing male pattern baldness in men and women.Pygeum africana (bark) – Used as an alternative treatment for enlarged prostate.
Co-enzyme Q-10 – An important enzyme and antioxidant used in energy production, CoQ10 is associated with longer lifespan, heart health, lower blood pressure, migraine prevention, and management of cancer.
Soy extract – Contains phytoestrogens that balance the effect of male hormones. Soy alleviates the symptoms of PMS and menopause and promotes good complexion.
10 TOP BENEFITS OF MULTI MACA
Provide energy, stamina and endurance
Libido enhancer
Natural menopause control
Rebuild weak immune system
Re-mineralizes poor skin
Powerful Aphrodisiac for both men and women
Boost memory
Insomnia natural support
Healthy cardiovascular support
Improves mental ability
Maintain a stable blood circulation through out the body

Finally end your premature ejaculation with forever multi maca ,last longer , increase libido and stamina whiles spicing up your entire sexual life…
No More Under One Minute Sex
 
FOREVER VITOLIZE MEN
BENEFITS OF ROYAL JELLY
Royal Jelly can help support the immune system, increase energy and benefit the skin and hair.
Royal Jelly is a substance derived from the pharyngeal glands of the honey bee. This "super food" of the bees is specially blended with enzymes and fed to each bee destined to become a queen
Boosts energy and supports the immune system
Easily absorbed and readily digestible
No preservatives, artificial colors or flavors
Increase sexual vitality and rejuvenation
Stimulate better memory and mental function
Decrease depression and calm anxiety
Royal Jelly is a substance derived from the pharyngeal glands of the honey bee. This "super food" of the bees is specially blended with enzymes and fed to each bee destined to become a queen. It is the exclusive food of the queen bee throughout her highly productive life, enabling her to lay up to 3,000 eggs per day during her six-year lifespan. Worker bees eating ordinary honey live only four to six weeks. Royal Jelly can help support the immune system, increase energy and benefit the skin and hair.

---
---
RECOMMENDED FOR YOU