WHAT IS MENOPAUSE?
Menopause is a normal condition that all women experience as they age.
The term "menopause" can describe any of the changes a woman goes through either just before or after she stops menstruating, marking the end of her reproductive period.
WHAT CAUSES MENOPAUSE?
A woman is born with a finite number of eggs, which are stored in the ovaries. The ovaries also make the hormones estrogen and progesterone, which control menstruation and ovulation.
Menopause happens when the ovaries no longer release an egg every month and menstruation stops.
Menopause is a normal part of aging and occurs in every woman after the age of 40. However, Premature Menopause can occur in some women as a result of hysterectomy or damage to the ovaries due to Chemotherapy.
HOW DOES NATURAL MENOPAUSE OCCUR?
Natural menopause is not brought on by any type of medical or surgical treatment. The process is gradual and has three stages:
Perimenopause: This typically begins several years before menopause, when the ovaries gradually make less estrogen. This  lasts up until menopause, the point when the ovaries stop releasing eggs and many women start having menopause symptoms
Menopause: This is the point when it's been a year since a woman last had her last menstrual period. At this stage, the ovaries have stopped releasing eggs and making most of their estrogen.
Post menopause: These are the years after menopause. During this stage, menopausal symptoms ease for most women. But health risks related to the loss of estrogen rise as the woman ages.
WHAT CAUSES PREMATURE MENOPAUSE?
Premature menopause can be the result of genetics, autoimmune disorders, or medical procedures. Other conditions that may cause early menopause include:
Premature ovarian failure: Caused by changes in the levels of estrogen & progesterone produced by the ovaries that prematurely stop the ovaries from releasing eggs. Premature ovarian failure is not always permanent.
Induced menopause: This happens when the ovaries are surgically removed for medical reasons, such as uterine cancer or as a result from damage to the ovaries caused by radiation or chemotherapy.
COMMON SYMPTOMS OF MENOPAUSE
•Hot Flashes: a sudden feeling of warmth that spreads over the upper body, often with blushing and some sweating.
•Insomnia
•Mood swings
•Fatigue
•Depression
•Irritability
•Racing heart
•Headaches
•Joint and muscle aches and pains
•Changes in libido (sex drive)
•Vaginal dryness Bladder control problem
LONG TERM HEALTH PROBLEMS
The loss of estrogen linked with menopause has been tied to a number of health problems that become more common as women age.
After menopause, women are more likely to have:
•Osteoporosis
•Heart disease
•A poorly working bladder and bowel
•Greater risk of Alzheimer's disease
•Poor skin elasticity (increased wrinkling)
•Poor muscle power and tone
•Some weakening in vision
•Obesity
MANAGING MENOPAUSE
1.Stop smoking & intake of caffeinated foods.
2.Exercise regularly to manage weight
3. Have enough rest –helps reduce stress
4.Eat healthy foods such as fruits & vegs
5.Raise you calcium intake
6.Increase intake of foods with high plant estrogens such as soy beans/soy milk
7.Limit alcohol intake
REMEDY FOR MENOPAUSE HEALTH CARE
FOREVER VITOLIZE WOMEN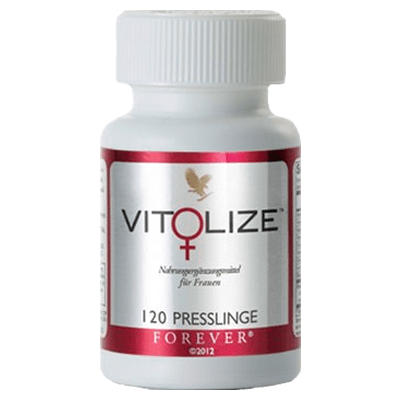 Vit♀lize™ includes a proprietary blend of botanicals including apple powder, cranberry fruit, passion flower, schisandra berry, vitamin C, B, iron, calcium and magnesium to support hormone balance and promote overall health and well-being of a woman.
•Promotes urinary tract health
•Support healthy reproductive organs
•Provides nutritional support for hormonal balance
•Helps protect against free radical damage
•Promotes a balanced mood
Health benefits of apples are usually attributed to pectin, which is found in the peel, apple is also a good source of phytoestrogens which can lessen the severity of PMS and menopause symptoms.
Cranberry consumption is linked to fewer urinary tract infection in women and is known to inhibit the bacteriathat cause stomach ulcersand urinary problems. Cranberries also contribute massively to antioxidant content of blood, slow oxidativeaging in your cells and organ, lower cholesterol.
Passion flower is a natural anti depression and muscle relaxant, it benefit your overall health by limiting the negative effects of stress which include weight gain, hypertension, headache and insomnia etc
•Magnesium, Vitamin C and B helps support essential hormone production • •Iron and calcium are two critical minerals for women's cardiovascular and bone health
FOREVER ROYAL JELLY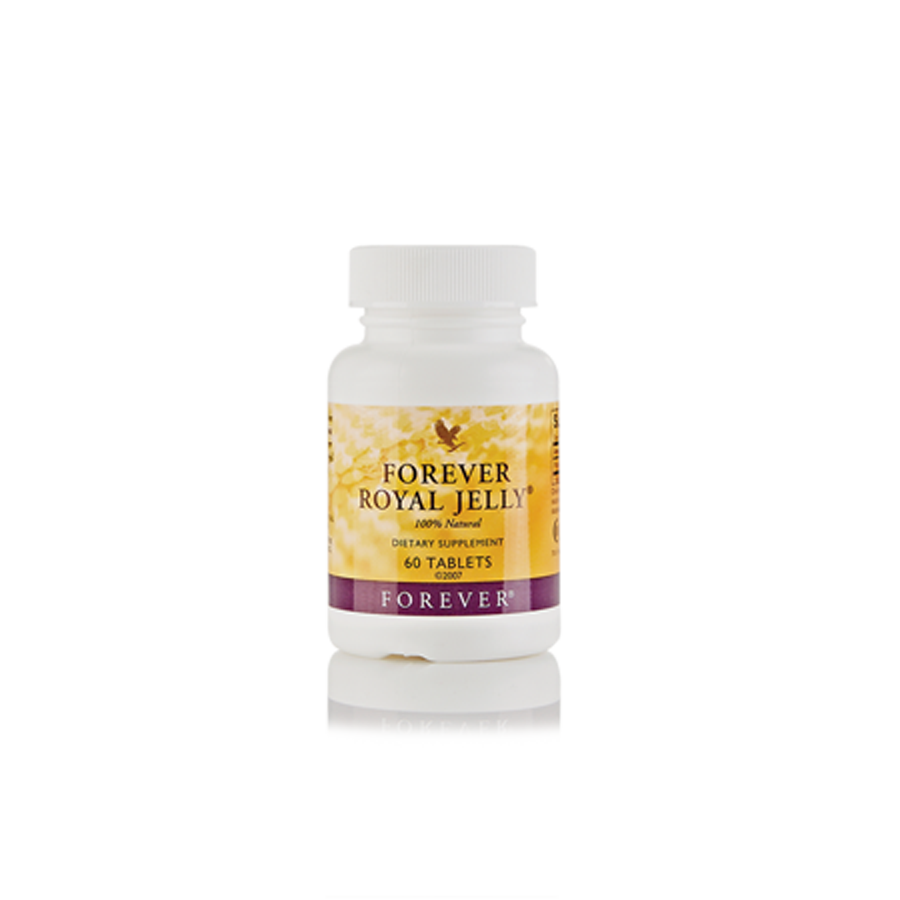 Royal jelly is the only substance that a Queen bee is fed in her entire life. Its helps the queen grow faster, larger and fertile in order to populate the HIVE. •Milk-like substance from the mother queen •Highly special exclusive to select larvae •Determines the queen •Power packed with antioxidants, amino acids ands nutrients
Royal jelly is a natural substance which has been shown to support healthy Hair, Skin, nails, reproductive health and cellular health
FOREVER MULTI-MACA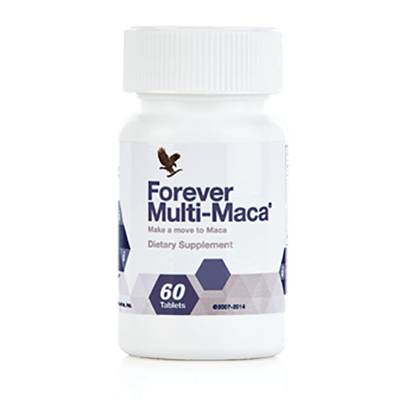 Forever Multi-Maca combines legendary Peruvian Maca with other powerful herbs to naturally boost libido, improve stamina and sexual function.
•MACA (root), known as the 'sex herb' of the Incas, used for over 2000 years by Inca warriors for endurance and stamina.
•L-Arginine, an amino acid that our bodies convert into nitric oxide, a molecule that helps blood vessels relax and open wide for greater blood flow.
•Co Enzyme Q-10: this enzyme is necessary for the basic functioning of cells, including those of the heart and blood vessels •
FOREVER BERRY NECTER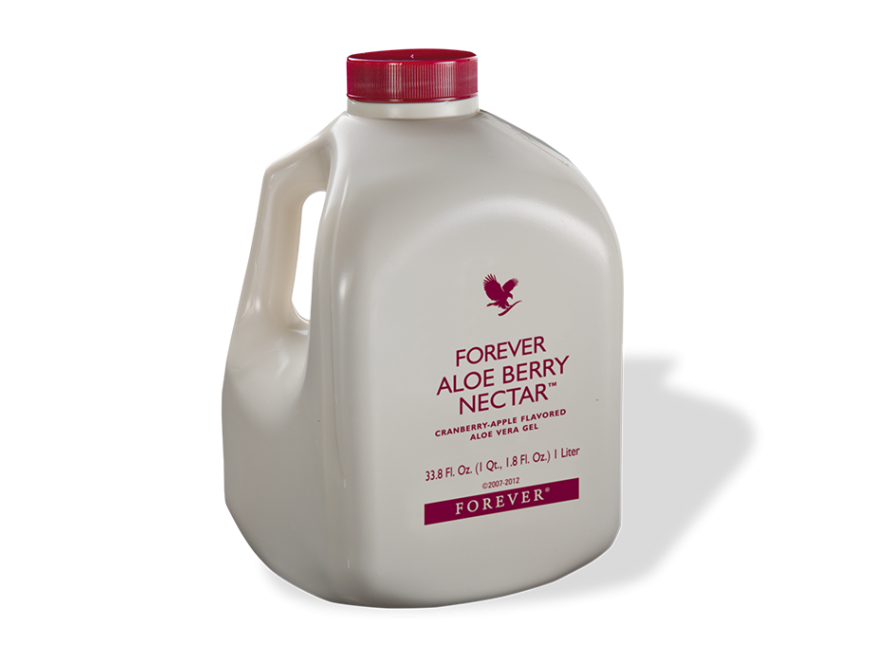 Forever Aloe Berry Nectar™ contains all of the goodness found in our Forever Aloe Vera Gel®, plus the added benefits of cranberry and apple.
Besides their reputation as a cleanser for the urinary tract, cranberries provide a high content of vitamin C.
Apple juice contains many flavonoids as well as pectin for added benefits and flavor.
FOREVER DAILY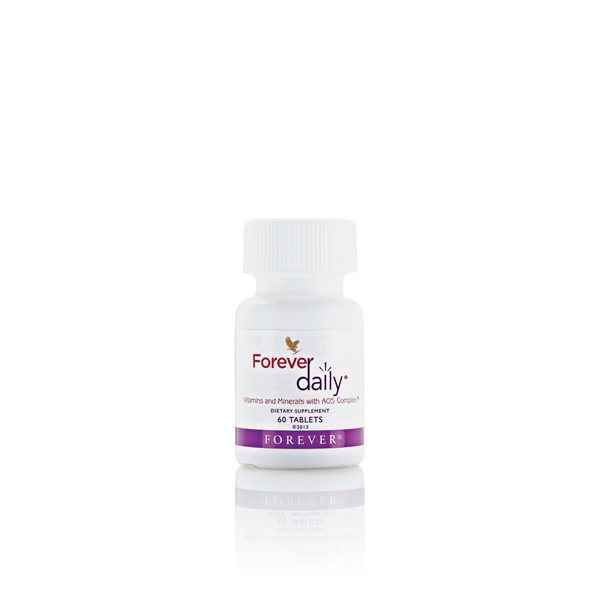 +Perfectly balanced blend of 55 nutrients
+ Including 14 essential vitamins and 10 minerals
+ Designed to nourish and protect our bodies by filling the nutrient gaps in our everyday diet and provide optimal health and vitality
+Heightened absorption and metabolism